In this post I'll tell you about a "crazy" Latin American-gone-worldwide phenomenon: Telenovelas!
As "crazy" as it may sound, I can assure you that after reading this, you'll have a more serious opinion on soap operas and, who knows, you might actually start watching one. 😉  
The streets are deserted, the sound of the bullets has ceased, the war has ended. All you can hear now is Marina's delicate voice:
"Do you remember our wedding day, Luis Alberto? So many years have gone by… Finally, no-one will interfere with our happiness. Right?"
Luis Alberto looks deeply into Marina's eyes, hugs her gently and with a deep, modulated voice, reassures her:
"No-one will, Marina. No-one.
They stare into each other's big brown eyes, gazing into their souls and merging in a long 'butterfly' and passionate kiss.
Finally! After thousands of tears and 258 episodes of suffering, happiness has arrived in Marina's and Luis Alberto's lives. And up there was my à la latina attempt to narrate the Grand Finale of Los ricos también lloran (The Rich Also Cry), first aired in 1979.
The leading role was in the hands of the all-time favourite telenovela actress Verónica Castro, thanks to whom, by the way, some years later I was also named Verónica.
"Soaps", a global influence
since the 1970s
"The Rich Also Cry" became a world phenomenon. According to the newspapers of the time, my father clearly recalls, this telenovela was capable of giving the Azerbaijanis and Armenians a break from their long-lasting conflict, at least for one hour from Monday to Friday.
Years later, in 1994, Unesco revealed that some mosques in Côte d'Ivoire moved forward one of their prayer times so that the faithful could follow the adventures and misfortunes of "Marimar", starring another popular Mexican actress, Thalía.
Despite the astronomical distance between the Mexican and German realities, or maybe for that very reason, "Salomé", produced in 2001 and with a current rating of 7.5 in IMDB, achieved audience numbers in its first week that reached up to 20%.
"I find it incredibly kitsch, but that's why it's so irresistible!", Maike said to the BBC. 
Other interesting data reveals that seven out of ten Russians were watching the tears of "Mariana" in 1970. The Venezuelan "Kassandra", produced in 1992, and "Yo soy Betty, la fea"(Ugly Betty), in 1999, both hold Guinness World Records.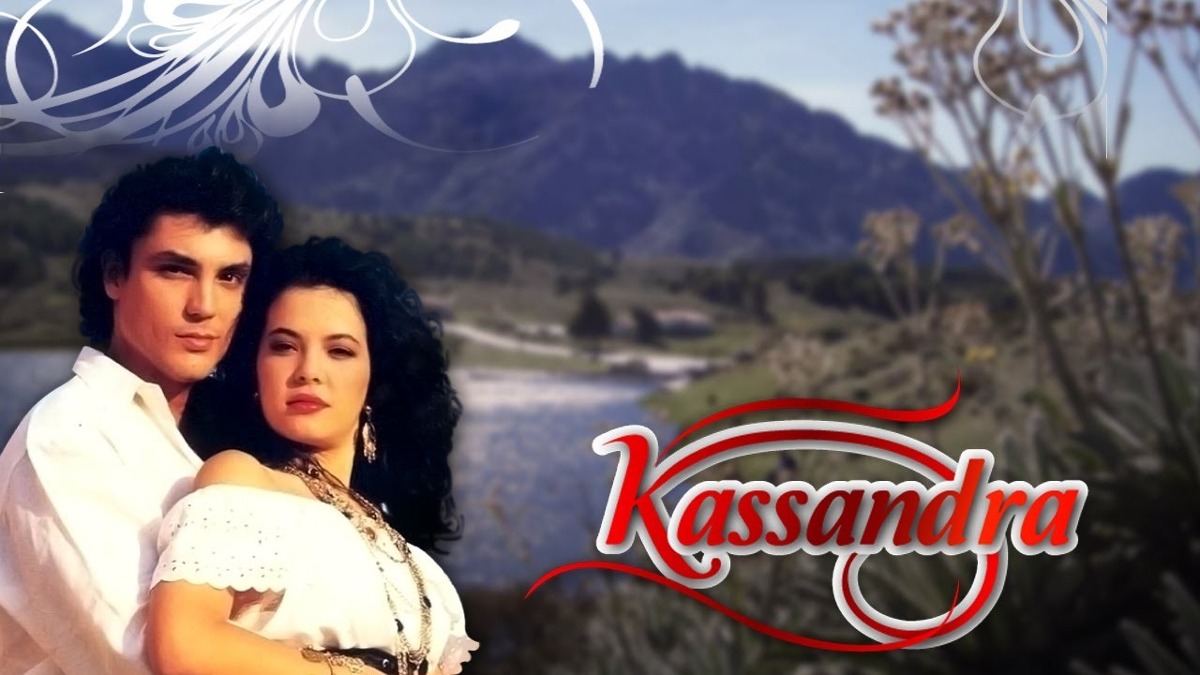 Kassandra earned an entry in the Guinness Book of World Records as the Spanish TV series broadcast in the greatest number of countries – 128.
In 2010, Yo soy Betty, la fea (lit. I am Betty, The Ugly) was granted the Guinness World Record as the most successful telenovela in television history, and also one of the longest-running, with two years on air.
Even in 2019 these Latino "soaps" hook millions of viewers, not only in the American subcontinent, also in countries such as USA, Israel, Kenya, Russia, Germany, Albania, Romania, Indonesia, Cote d'Ivoire, Serbia, the Philippines, Lithuania, Bulgaria, Georgia and Mauritius.
And speaking of countries, Colombia, Mexico, Venezuela, Brazil and Argentina are the ones that produce the most telenovelas.
Spanish, a popular "trend" in Israel thanks to Latin American soaps
The Spanish language, which for years has been spread in Israel as a result of the great number of telenovela fans, has become a recognized subject by the Ministry of Education.
As reported by the Instituto Miguel de Cervantes – the largest organization in the world responsible for promoting the study and the teaching of Spanish – the language is taught in more than 70 educational institutions, including kindergartens, primary and secondary schools.

The programming of the Israeli "Viva" TV channel is totally dedicated to the screening of episodes of over 20 Latin American telenovelas – daily – and publishes in Hebrew a magazine about the lives of the soap opera stars. The Viva channel also offers a daily 10-minute Spanish lesson, in which the above-mentioned Instituto Miguel de Cervantes participates.
In my work as a Spanish language teacher, watching telenovelas is part of my syllabus
Telenovelas play an important role in maintaining Spanish and making communication more fluent between natives and foreigners. In addition, they have become such a successful phenomenon as a tool to learn the language, that there are academics dedicated to the subject.
Telenovelas and Netflix TV series in Spanish are one of my favourite supplementary tools to teach the language and I have found them to be successful among my teen students.
In fact, for this post I asked some of them (13 – 18 years old) what they thought about watching telenovelas as part of their Spanish language learning "journey". Here are their views:
"Telenovelas are fun because you can enjoy them while at the same time expand your vocabulary." 
– A student from Somalia/Denmark
"I can learn about the Spanish and Latin American history, in "Always a Witch", for example." 
– A student from Ethiopia
"I have fun looking at the exaggeration of the gestures that give clarity and help me understand what they're saying and learn the language."
– A student from England
"I love the melodramatic scenes and the emotions that are also common to the people of my culture."
– A student from Italy
"I learn about the culture of Spanish speaking people, for example if you don't have money to pay for something people don't mind, they'd say "it's OK, pay me later". And if you're very poor they don't expect you to pay them at all." 
– A student from Senegal
"I love the rhythm of the Colombian Spanish. It's like a constant song!"
– A student from France
"They help me relax after a long day at school."
– A student from Timor
"Watching an episode of a Spanish speaking series is one of my favourite types of homework!" 
– A student from Kenya
Telenovelas and my previous job in Puntos de Encuentro, Nicaragua 

I used to have a career in Development and worked, for example, as a fundraiser and project writer for Puntos de Encuentro , a non profit Nicaraguan feminist organization that works to promote and strengthen the rights of young people and women.
Puntos de Encuentro develops educational entertainment (edutainment) mass media programming as a communication strategy for social change. For example, they have produced two soap operas: Sexto Sentido (Sixth Sense, 2001) and Contracorriente (Going Against the Current, 2011). Both soaps immediately became hits in Nicaragua and were also popular in the Central American region.
I have designed some of my Spanish lessons based on Contracorriente and have introduced this soap to my intermediate (SL) and advanced (HL) students, ages 17-18.
Contracorriente (see trailer here) without losing the sense of humor, a trait typical of Latin Americans, tackles social problems related to gender identity and sexual diversity, women's rights in the maquilas (sweatshops), teens victims of commercial sexual exploitation, religious patriarchy and physical punishment among others. 
A couple of years ago, a student from Eritrea decided to base her final Spanish essay, a requirement for IB –  International Baccalaureate – students on Contracorriente. And my students graduating this year have also watched the series. Here's what they think:
"We enjoyed Contracorriente because, as young people, we could relate with some of the characters. We also know people (friends) who, in one way or another, have gone through the same issues presented in the series. I [a student from Kenya] was surprised to find out the many similarities between the reality of Nicaragua and my culture.
In general, we think that soap operas are a cultural product that allow the Spanish language and its varieties to be placed within the global linguistic market." 
– These students are from Italy, India, France and Kenya
From "The Rich Also Cry", to "Ugly Betty", to "Going Against the Current", to my Spanish students in Kenya
Well dear readers, could you imagine a post on telenovelas beginning with the tears of Marina and the love of Luis Alberto in 1979 and ending with opinions of teenagers in 2019 on youth issues, as seen and studied in a soap opera which they have watched to learn the Spanish language? See? That's the power of "soaps". 🙂
By the way, if you want to get hooked on one, let me know the topic you're interested in and I can recommend you PLENTY!

¡Long live telenovelas!
Until next time.
In Naivasha, Kenya. 10 March 2019